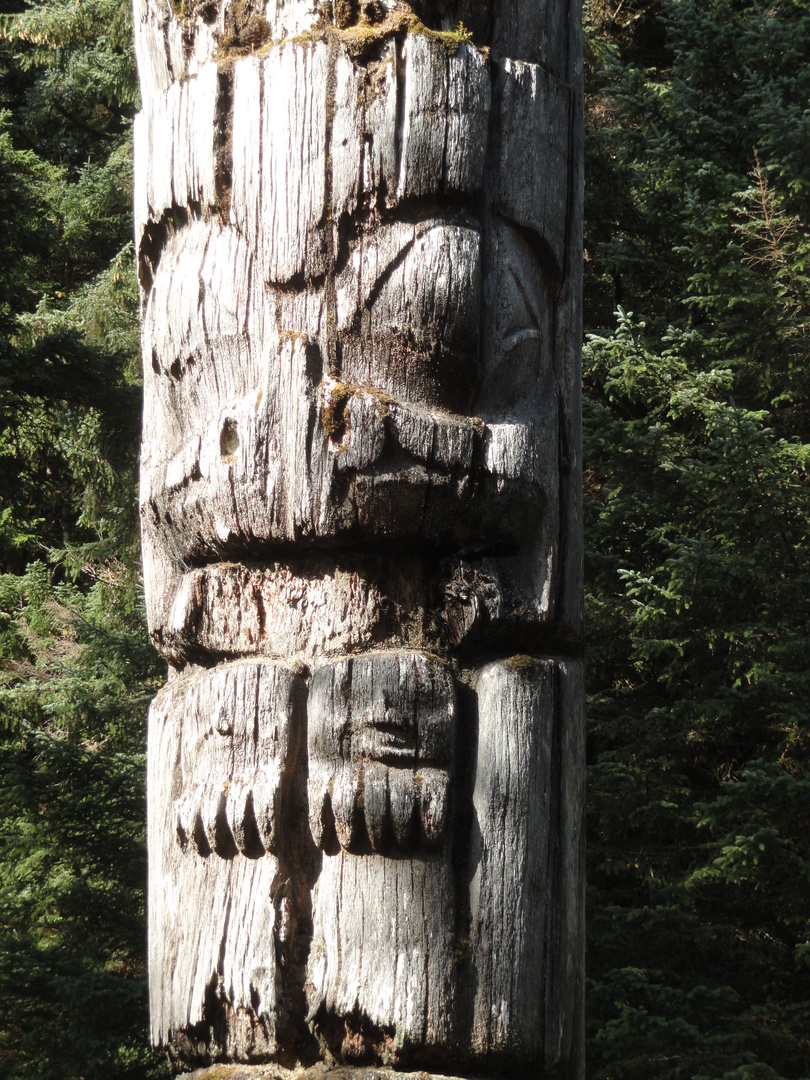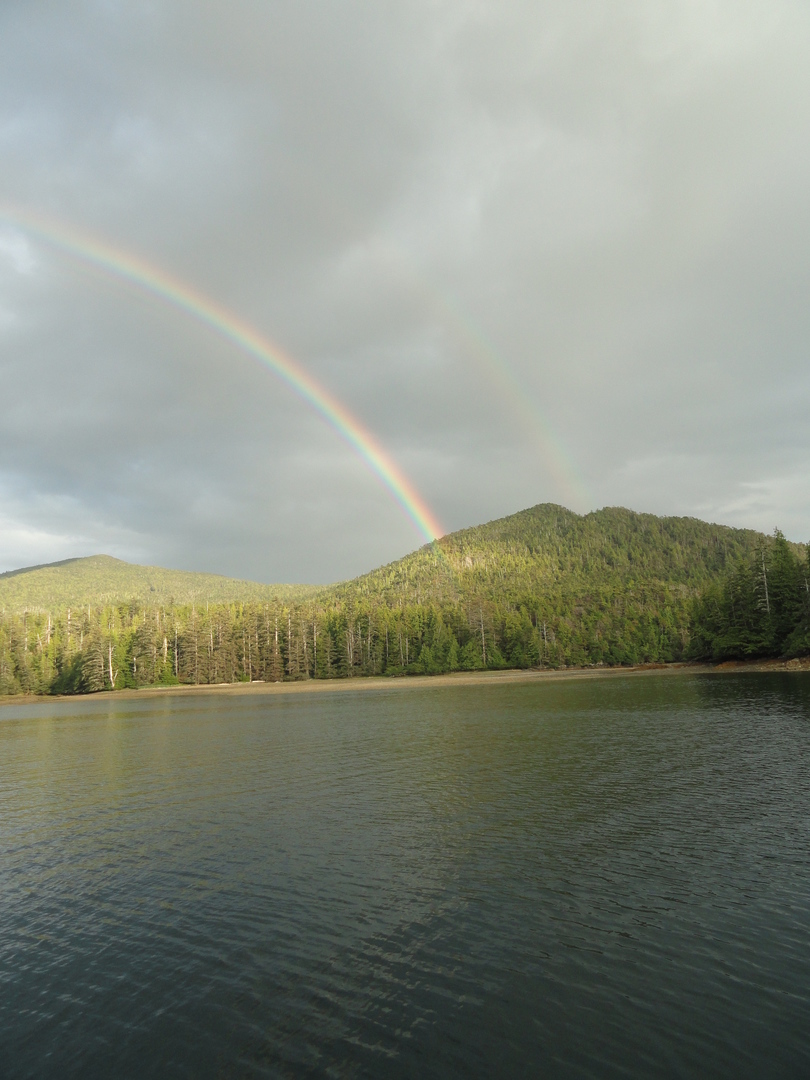 Haida Gwaii (26/07/2016--10/08/2016)
Photos
Graham Island
Piraeus
Sgang Gwaay (Unesco heritage site)
Hotspring Island
Tanu
Windy Bay
Skedans

Things we did during our stay
Visits & other cultural activities
We went to the Haida Gwaii Museum and Haida Heritage Centre in Skidegate
We had the privilege to be present in Skidegate for the pole raising on July 31st and helped pull the ropes!
We walked along the streets of Old Masset to discover its many poles, some still on the make. We suggest a culinary stop on the way at Sherri's bar and grill.


Hikes and walks
Spirit Lake trail (Skidegate), Anvil, Pesuta Shipwreck, and Misty Meadows trails (Tlell), Golden Spruce -followed by its sequel along the Yakoun river- and Sunset trails (Port Clemens), Tow Hill & Blowing Hole trail; half of the Cape Fife trail (Tow Hill), Gore Creek and Charlie Hartie Creek trails (Queen Charlotte). Walks along Agate beach, to Balance Rock, and to Mayer & Pure lakes. In Tlell we also enjoyed time at the beach: walking, suntanning, & swimming in the ocean.
See this site for some descriptions of most trails.

Sea Excursions
Very interesting one-day visit to the Northern Haida villages of

Kung

and

Yan

with Wiah Point Adventures.

Fantastic seven-day sailing cruise on the Piraeus with captain Bill Woodworth (

Haida Gwaii Charters

), visiting the Gwaii Haanas National Park in the South of the archipelago to discover its wildlife and to visit the Haida sites of

Skedans, Tanu, Windy Bay, Hotspring Island & S

G

ang Gwaii

(Anthony Island, UNESCO site). We also managed to paddle a bit in a kayak.
The trip was made particularly enjoyable by the great company of our fellow travellers. The captain of the boat in particular is not only very experienced but also extremely nice, passionate and full of interesting (and often funny) stories about Haida Gwaii.
On the boat we were moreover treated to excellent cusine by a multi-talented cook (you can check the website of her main activity here).



Accommodation
Haida House (Tlell): beautifully decorated wooden house along the Tlell river, with a fine restaurant, and helpful staff.
Eagles Feast House (Masset): the lovely house hosts an exhibiton of April White's (the owner) art.
Sea Raven Motel (Queen Charlotte); their restaurant, Ocean View, is also recommended for the excellent seafood.
Sanspit Airport Inn (Sandspit)


Recommended restaurants (we tested)
Haida House (Tlell)
Yakoun River Inn (Port Clemens)
Golden Pam (Masset)
Sherri's Gas Bar & Grill (Old Massett)
Ocean View Restaurant (Queen Charlotte)
Sapporo Sushi (Queen Charlotte)


Suggestions
Plenty of information can be found on the tourism site of Haida Gwaii (accomodation, restaurants, trails, excursions, etc): Go Haida Gwaii and also on this site.
The documentary "Haida Gwaii: On The Edge Of The World" by Charles Wilkinson is worh watching. You'll probably end up meeting some of the people filmed if you visit the islands. Another documentary you might be interested in is "Stolen Spirits of Haida Gwaii".
The book "Haida Monumental Art" by George F. MacDonald and Richard J. Huyda has magnificent photos of Haida villages in the 19th century.