QMath9
September 12th-16th 2004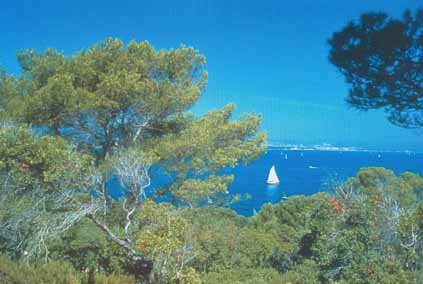 ---

The conference QMath9 is the ninth edition of a series of meetings devoted to the mathematical aspects of various topics in Quantum Physics. This series was initiated in the early eighties in Dubna and soon became a recurrent event which took place in Dubna, Blossin, ... Ascona, Prague, and finally Taxco. The topics covered by the QMath conferences range from traditional themes in Quantum Theory such as Spectral Analysis, Quantum Dynamics or Semiclassical Analysis, to more recently considered aspects, triggered in particular by advances in applied physics, such as QuantumTransport, Open Quantum Systems or Quantum Computing.

The aim of QMath9 is to present the state of the art in the mathematical physics of Quantum Systems, both from the point of view of the models considered and of the mathematical techniques developed for their study. This conference is also an important opportunity to favour exchanges and give rise to collaborations between scientists interested in the mathematics of Quantum Mechanics, in particular for fresh PhD's.

The program of this five days conference consists of fourteen plenary lectures scheduled at the beginnings and ends of each day, and of four parallel sessions of more specialized topical contributed and invited talks. The parallel sessions are organized in close collaboration with a mediator in charge of the corresponding topical theme. Poster sessions are scheduled during the whole conference in order to favour exchanges and discussions between participants.

Finally QMath9 will also be a frame for the 2004 meeting of the
Euro - GDR Mathematics and Quantum Physics.
---
Topical Sessions:

Mediators:

Quantum Dynamics

J. Avron

Quantum Field Theory

V. Bach

Quantum Chaos and Semiclassics

S. De Bièvre

Quantum Kinetics

L. Erdös

Nanophysics

P. Exner

Spectral Theory

S. Jitomirskaya

Random Schrödinger Operators

F. Klopp
Plenary Speakers:



J. Avron
V. Bach
S. De Bièvre
H. Eliasson
L. Erdös
P. Exner
B. Helffer
S. Jitomirskaya
F. Klopp
V. Rivasseau
J. P.Solovej
H. Spohn
J. Yngvason
S. Zelditch
---
Organisers: J. Asch, A. Joye
Scientific Advisors: J. Avron, V. Bach, S. De Bièvre, L. Erdös, P. Exner, S. Jitomirskaya, F. Klopp
Organising Committee: J. Asch, J.-M. Barbaroux, N. Berglund, J.-M. Combes, M. Combescure, J.-M. Ghez, A. Joye