Location

| | |
| --- | --- |
| The Institut d'Etudes Scientifiques de Cargèse (IESC) is placed on the seashore of Corsica (also named the island of beauty). It is located 50 km north of Ajaccio and 2 km south of Cargèse, which is a pleasant village with considerable charm and of historic interest. It contains most of the services you may require, such as a car rental agency, garages, post office, bank (with ATM machine), restaurants, shops, pharmacy and medical facilities, except for a travel agency and local public transportation. The institute can be reached within a 20 minute walk from the village, it might be wise to wear comfortable walking shoes and to have a flashlight to make the walk easier by night. If you wish to make some tourism around, be advised that not all business accept payment by credit card. Hence, it is recommended to come with your cash, travellers cheques or/and French cheque book | |
Additional tourist informations on Cargèse and nearby
Trip to Corsica

The best way to go to Cargèse is to reach

Ajaccio

first, either by plane
or by boat
from the French/
Italian
coast. High speed boats NGV are available from Toulon, Nice and Livorno. It is strongly recommend to have your return travel arrangements already booked.
Transports in Corsica
Bus and Train | Service

Ajaccio - Cargèse

twice daily, except Sundays (

Information

tel: +33 (0)4 95 51 55 45).

Car rental at low rates is also possible

through the Institute

.

By car from Ajaccio, follow direction "

Calvi par la côte" (or alternatively "Calvi").

Arrival/Departure

Participants are expected to arrive at IESC by their own means on
Sunday afternoon
(after 6:00 pm) and to leave their accomodation not later than
Saturday morning
(before 9:00 am). In view of organizing a bus transport by IESC, it is suggested to book flights that arrive at Ajaccio Airport at about 17:30 and to leave at around 12:00; further information will be provided later. Moreover, we can organize means of transportation (taxi or minibus) in view of sharing transportation costs. Please keep in mind that transport logistics requires that you provide your arrival and departure times well in advance so that the logistic can be settled. Also, you can
book
accommodation in Ajaccio if the date of your arrivals or departures are not coordinated with the transport logistics organized by IESC.
Sunday 13 May 2018 :

ARRIVAL
Saturday 19 May 2018 :

DEPARTURE
Conference Bus to Ajaccio Airport : 9:00 place Saint Jean — 9:05 on the road, in front of the access to the residence Roc & Mare — 9:15 IESC.
Accommodation & Meals

WARNING : Any stay apart from the dates of the workshop will not be managed by the Institute.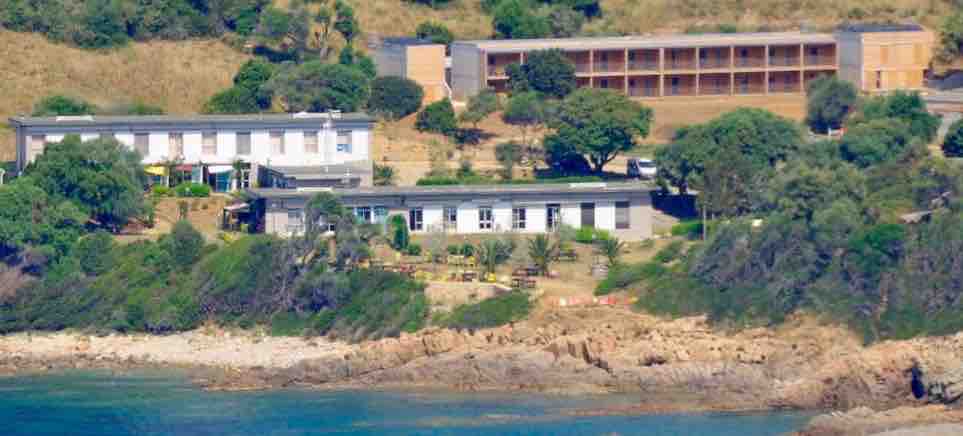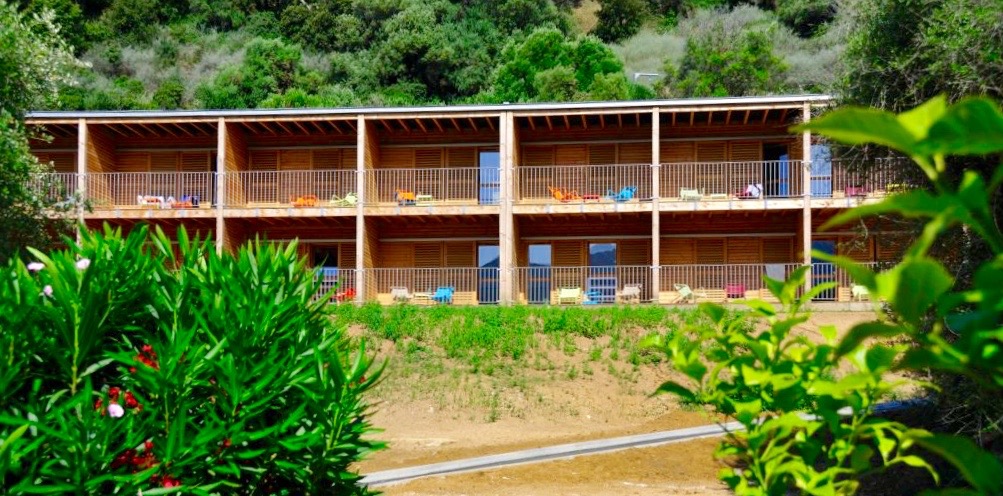 Do not book
your accommodation
by yourself, it
will be chosen
(for all participants)
by IESC
in accordance with your choices (that are specified in the registration form). These are managed by IESC (located either at the
institute
or in apartments in the village) or in specific hotels. Lunch is taken at the institute and dinners in restaurants in the village or in the place of residence. Participants with dietary constraints will introduce themself to kitchen staff at the beginning of stay. The apartments are fully furnished (kitchen utensils, household linen) and allow more independence. Participants (in particular those with special diets) can easily cook the dishes they want by sourcing in the village shops.
A moment of relaxation
On Monday evening, a welcome aperitif will allow us to savor regional specialties, while allowing participants to get to know each other better.

One afternoon, usually midweek, is meant for a relaxing moment. On this occasion, participants can visit the surroundings of the village, hike along the coast to visit the Genoese towers, or in the mountains, or simply enjoy the sandy beach on the institute's site. In addition, either a boat trip (the Calanques de Piana, Girolata, ...) or a mountain tour, as well as a visit to a scuba diving site, can be arranged.

An evening is planned for a banquet, either in the dining room of the institute, or in the garden, or in a restaurant of the village. The choice is made according to the meteorological conditions and the wishes of the participants.

Participants are invited to wear their own musical instruments so to will allow spontaneous musical meetings, a piano is already on site.

Registration

Please, complete your
registration form
as soon as possible (
deadline : 22 April 2018
).
If your registration is accepted you will receive a confirmation email message.
Registration fees
:
Y
our
contribution to the
costs involved
in
using the services
of the institute
amounts to
240 €uros
(all taxes included).
---
If you have any questions, please contact (preferably by e-mail) : Roland Triay
Letters submitted by regular post should be addressed to :
R. Triay (SW12), Centre de Physique Théorique - CNRS, Luminy Case 907, F 3288 Marseille Cedex 9, France