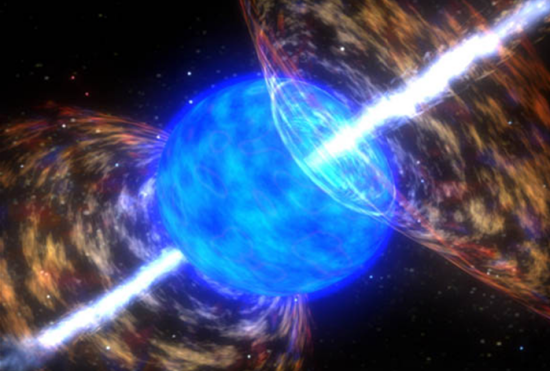 High-energy astronomy in general could develop thanks to space. X-ray astronomy (100 eV to 100 keV) has been the starting point in the 60s and 70s, and is the most advanced domain. Several categories of sources emit most of their energy in the X-rays.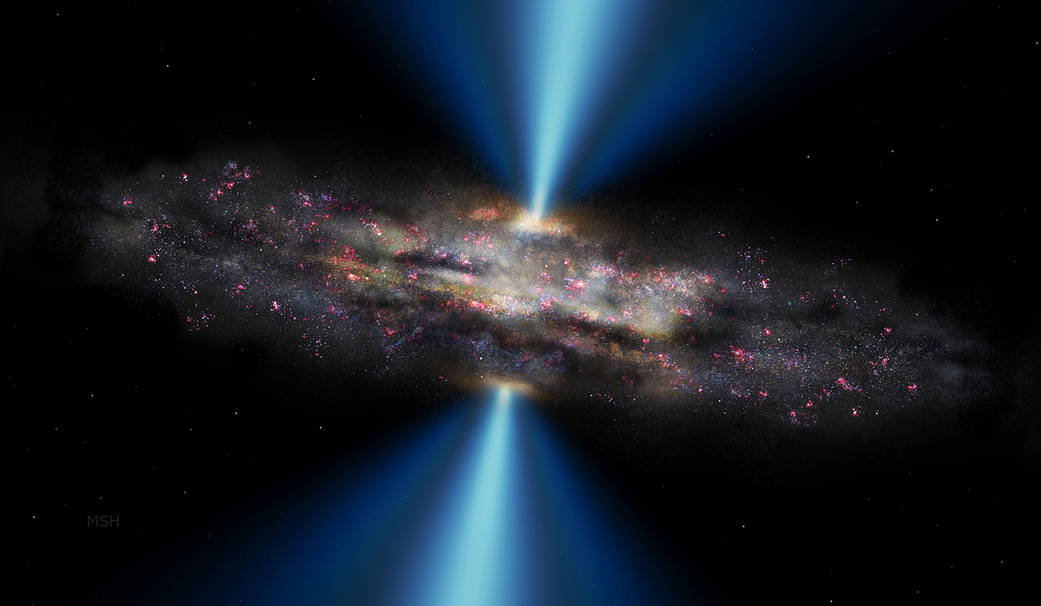 The accretion disks of compact objects (white dwarfs, neutron stars, black holes) are the brightest X-ray sources. Their properties depend on the mass of the compact object (the mass of stellar black holes are only a few times larger than that of the Sun, the mass of active nuclei in the center of galaxies can be up to a billion times larger) and on its rotation (rotating magnetic fields in pulsars, relativistic effects around rotating black holes), but also on the environment (companion star for compact stellar objects, central areas of galaxies for active nuclei). The central areas of these objects are small and the accretion is unstable, so these objects are often variable and their temporal properties supplement their spectral properties. These sources are an excellent laboratory for the physics of accretion and ejection flows and, in some cases, in strong gravitational fields (general relativity). Active nuclei play an important role in the formation of galaxies. Their radiation and jet/wind that heat the surrounding gas, limits (but under certain circumstances also strengthens) star formation in primordial galaxies. The very existence of supermassive black holes at high redshift is not well understood within the general framework of structure formation.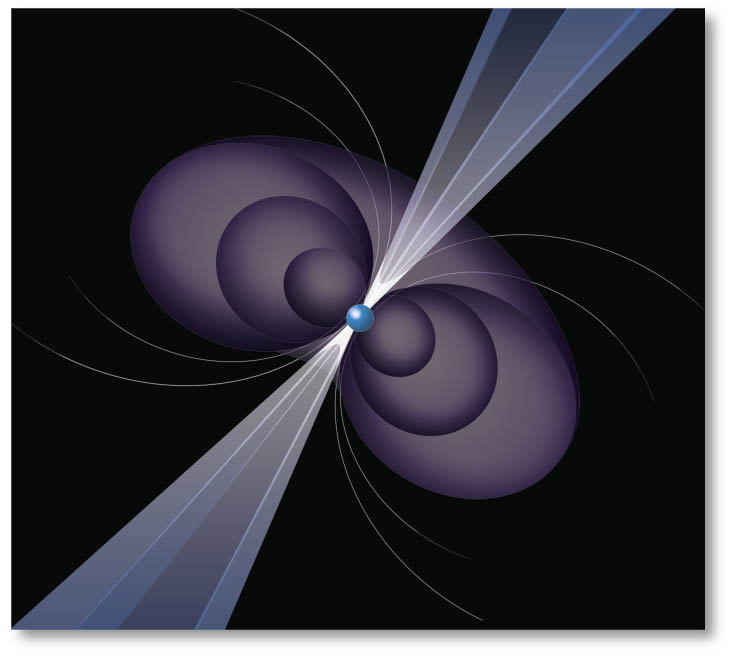 The other major class of X-ray emitters are thermal sources beyond a million degrees (clusters of galaxies, hot interstellar medium, stellar coronae, neutron stars surface). Many of these objects are extended and their morphology gives important information. Furthermore, they are often optically thin and narrow lines dominate their spectrum, which allows spectral analysis of most of the heavy elements (oxygen to nickel, sometimes down to carbon and nitrogen). The population of galaxy clusters (number of clusters at a given mass) is a key observable for understanding the structure formation in the universe because clusters are the largest gravitationally bound structures. Supernova remnants supply the interstellar medium with heavy elements and energy (thermal, mechanical, cosmic rays). Stellar coronae reflect the magnetism of stars. Finally, the X-ray emission of neutron stars measures their cooling over time and thus provides constraints on their (not yet known) internal structure.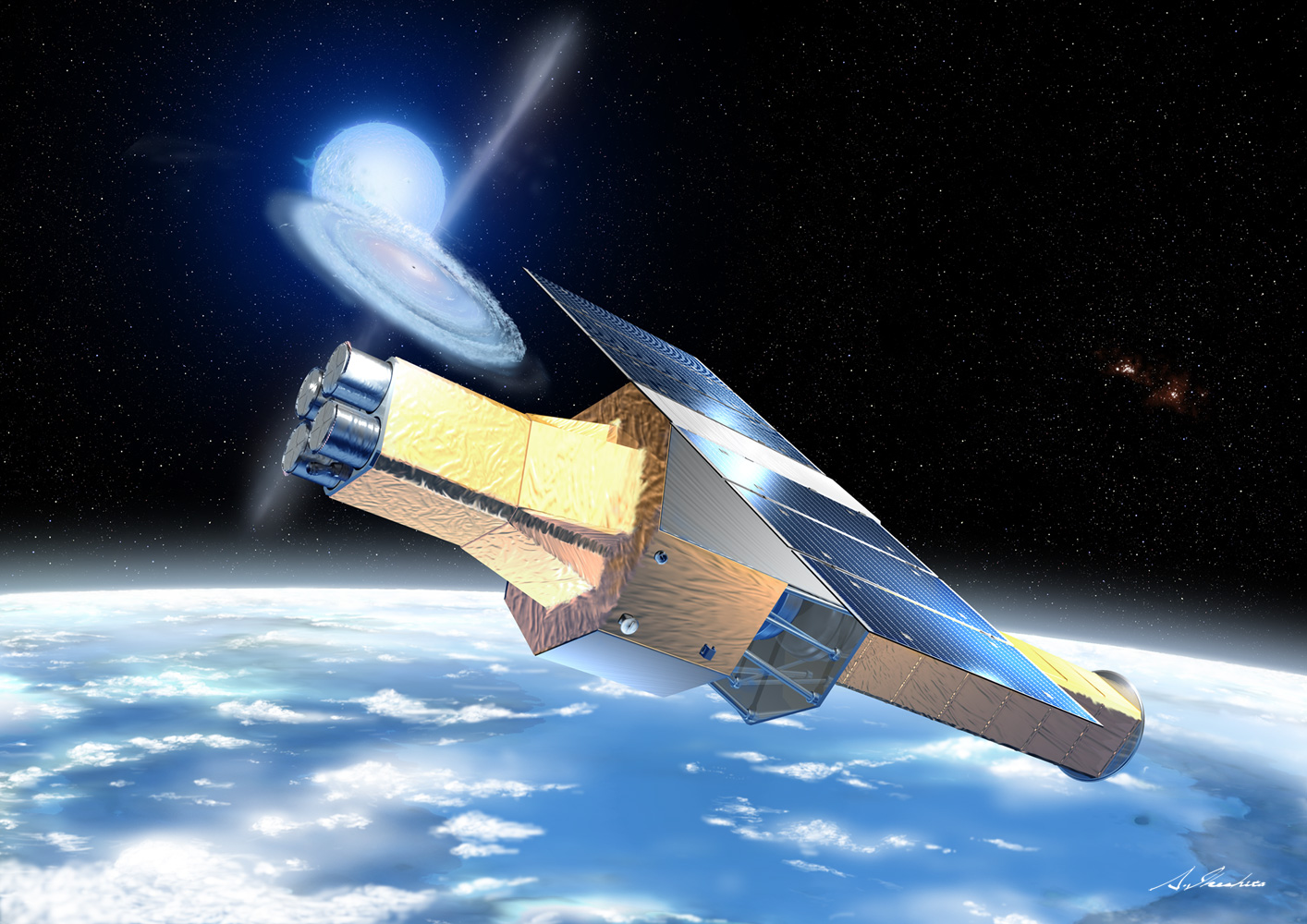 X-ray astronomy is also important to complement observations in other wavelength ranges. In particular, we can now explore the sky in the gamma-ray domain, from the MeV range (INTEGRAL satellite launched in 2002), to the GeV (Fermi satellite launched in 2008) and TeV from the ground (Cherenkov telescope HESS since 2004). X-ray astronomy acts as a reference for the whole gamma-ray astronomy, since one turns to X-rays to accurately locate the source of the radiation and possibly associate it with an object that is known at longer wavelength. If the source is extended, one can also make detailed images in X-rays, and of course the source's X-ray spectrum can be compared to the gamma-ray emission.
X-ray astronomy is also naturally related to gravitational waves (whose sources are compact objects) and neutrino astronomy (for the same reason as gamma rays). These new messengers need wide field instruments to find counterparts. Detectors of transient sources such as gamma-ray bursts (which are actually detected in hard X-rays in order to locate them) can play this role.
Finally, fundamental physics can find interesting test beds in the X-ray domain. Sterile neutrinos or certain types of axions are looked for in the keV range, and the birefringence of vacuum can be tested in X-rays by looking at how the polarization axis rotates as a function of energy.